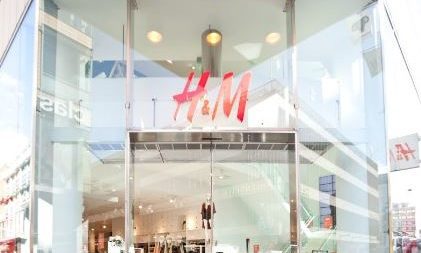 H&M has announced plans to close 170 of its stores worldwide after increasing the pace of the closures due to the impact of the coronavirus.
The announcement, which came in a six-month trading update for the second quarter of the year, also revealed that the H&M group's net sales decreased by as much as 50% during the peak of the pandemic.
The Swedish retailer also said that sales in the period 1 – 24 June 2020 decreased by 25% in local currencies compared to the same period the previous year. It added that currently 350 stores, representing 7% of the total number of stores, are still closed.
As such, the group said it is continuing to "take action" to mitigate the Covid-19 situation. It said the pandemic has "speeded up the digital shift in the industry", and the company's transformation work relating to digitalisation, the supply chain and the organisation is also being accelerated.
"For full-year 2020 the pace of closures is being increased and the number of openings reduced compared with what was previously planned," H&M revealed.
While 170 stores are set to close H&M said 130 openings are planned, resulting in a net decrease in the number of stores of around 40.
Helena Helmersson, CEO, said: "I am full of admiration for our employees' commitment, drive and perseverance during this very challenging time. As we have reopened our stores, sales have begun to recover at a faster rate than expected.
"To meet the rapid changes in customer behaviour caused by Covid-19 we are accelerating our digital development, optimising the store portfolio and further integrating the channels. With our ambitious sustainability work we want to continue to lead fashion retail towards a more sustainable future."