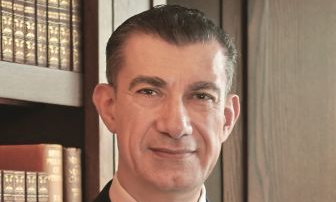 Artisan du Chocolat has announced the sale of a majority stake to Mohamed Elsarky, the former president and CEO of Godiva.
Elsarky was responsible for the expansion of Godiva as a "luxury prestige retailer" of Belgian chocolates, and seeks to do the same for Artisan du Chocolat's brand.
He will become chairman of the luxury British chocolatier with immediate effect.
Anne Weyns, founder of Artisan du Chocolat, said: "I am delighted to welcome Mohamed Elsarky to Artisan. 
"Mohamed not only shares my passion for fine chocolate in spades, but importantly brings an unparalleled global experience in branded and private label chocolates and the track record of transforming businesses and developing scale, while preserving quality."
She added: "Under Mohamed's leadership as chairman, we will accelerate Artisan's sweet journey to bring smiles and pleasure to many more people, which is very much needed these days."
Elsarky said: "Acquiring a brand during a global pandemic was always going to be a challenge, but I was determined to invest in this unique business. I believe wholeheartedly in Artisan's potential.
"Artisan du Chocolat is an absolute gem – it has all the ingredients for a fantastic business recipe: creativity, uncompromising quality and dedication to its craft." 
He added: "With Anne Weyns' relentless determination, the company has already transformed from a start-up to a renowned luxury chocolatier with tremendous growth opportunity. 
"I feel privileged to join Anne and her team to realise the ambitions which the business deserves."